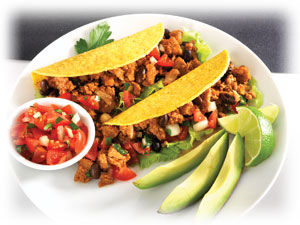 Products: Seitan
High in protein and low in fat wheat-based WestSoy Seitan is a versatile solution to great tasting meatless meals. Pre-cooked, it holds its form in meal preparation and used as you would chicken or beef strips.
Wheat based protein.
High in protein with over 20g per serving.
Versatile meal solution.